ABOUT US
Heritage Properties is a real estate development and management company founded in Lowell, Massachusetts in 1978. What stemmed from a happenstance partnership between two families has since grown into a 30+ person management team that oversees a portfolio of 900+ apartment homes. In addition to managing apartment homes in company-owned properties, Heritage Properties also provides third party management services.
Since its inception, Heritage Properties has been dedicated to maintaining a welcoming, family-oriented environment that offers excellent service and exceptional value. We provide quality housing that is well-managed and well-maintained. Whether it's through the first-class service of our property managers, maintenance staff, or on-call subcontractors, we are always available to take care of our residents 24 hours a day, seven days a week.
OUR MISSION
Our mission statement speaks to our ethos throughout the past 40+ years: "We put people first." By investing our time into prioritizing residents, staff, and the surrounding community, we elevate our service, thoughtfully resolve issues, and provide a level of care that leaves people feeling acknowledged, valued, and listened to.
Learn more about our mission statement.
OUR HISTORY
Meet our team and learn more about Heritage's history below.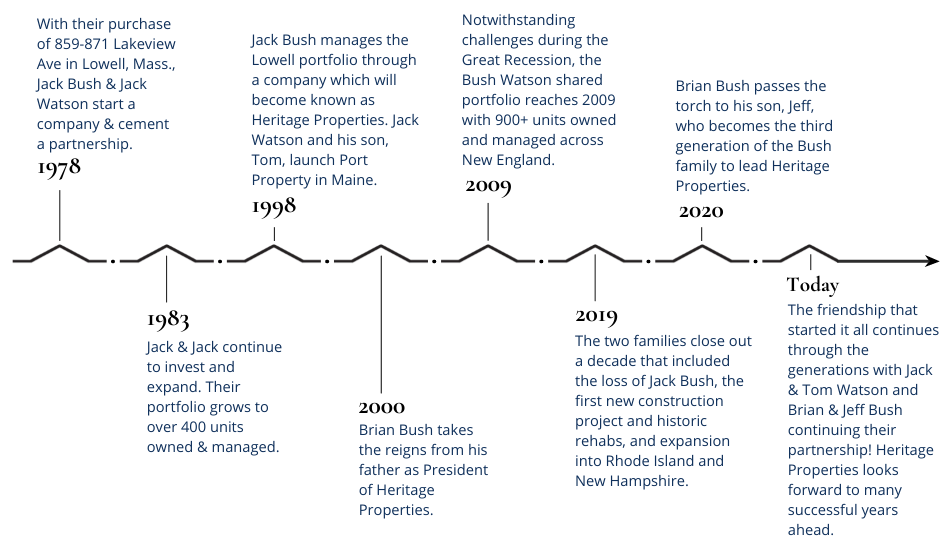 OUR RENTAL INFO
Learn more about our rental process and requirements by reading our FAQs here.